Every time the Salone del Mobile comes around I feel like I am living through the Eve of all Eves… an uproar of projects, thoughts, phone calls, last-minute cancellations… it's always like that…
…and every time I search, without ever finding it, for the emotion of my First Salone with a product that was to write our professional history (I say "our" because I'm counting in good old Ragni)… on Via Carducci… The first Salone of Pandora Design… among the many things on view, a small disposable dining utensil, combining a fork and a spoon in one piece… do you know what I'm talking about?
A little thing that happened 18 years ago…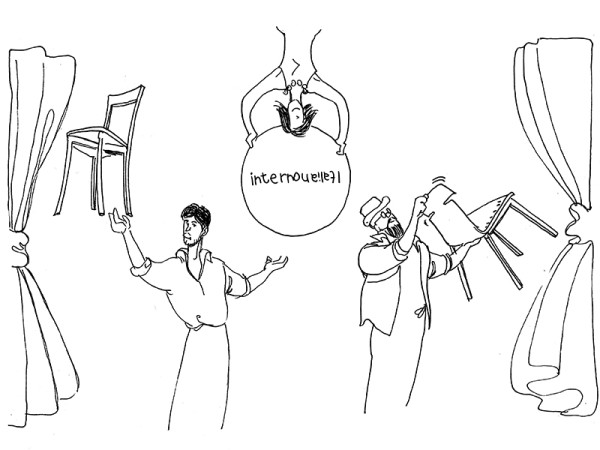 SEAT DOWN, PLEASE!
That will do… enough moping! This year things start this way: my favorite CEO, Silvia Cortese, has organized a FuoriSalone in the studio, entirely on Internoitaliano! New developments: a seat by Tommaso Caldera and a family of aluminium chairs designed by yours truly, of which I am very proud, because this project has enabled me to work with Emanuele Lispi, a young craftsman who really knows his stuff when it comes to metal! Starting on Monday 16 April, come to see us in the studio at Viale Tibaldi 10, where you can see a great installation designed by the architect Davide Colaci…
16 – 21 April / studio Giulio Iacchetti
Viale Tibaldi 10, Milan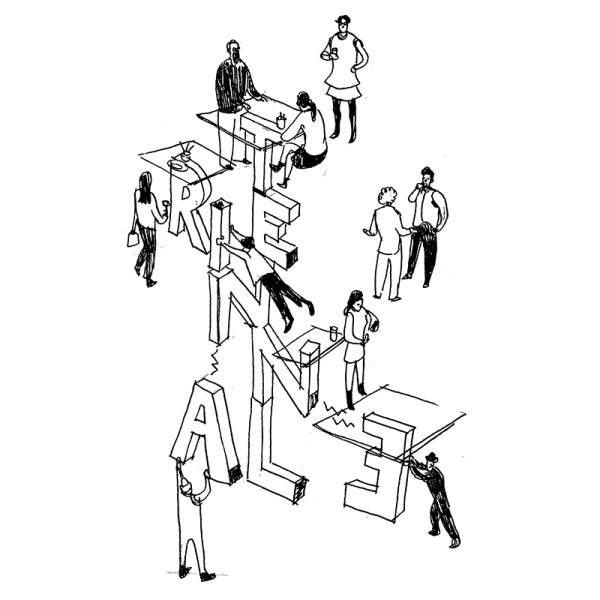 T TABLE – TRIENNALE DI MILANO
Monday is the grand opening of the Triennale: at the cafe, you'll find a table I've designed for the new bar set-up: it will be easy to figure out why I call it the T table…!
From 16 of April / Palazzo della Triennale
Viale Alemagna 6, Milan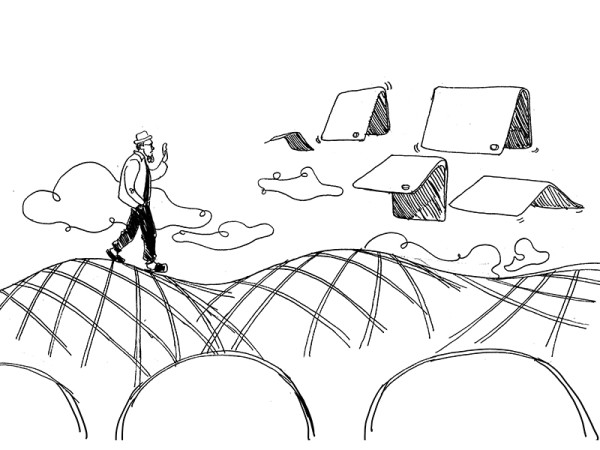 CLIP HOOD – FALMEC
I'm at the Fair on Tuesday. At the Falmec stand, I'll get my first look at the hood I have designed for this Veneto-based company helmed by a young entrepreneur I liked as soon as we met: Lorenzo Poser. I can tell we will be doing other projects together with him and his family…
17-22 April / Eurocucina / PAD.13 _ Stand A04-A06
Rho Fiera, Milan
WALL OF FAME. IL COCCIO DESIGN EDITION AT CORRAINI IN PICCOLO – LIBRERIA DEL TEATRO
In the evening, welcome one and all to the Corraini bookstore of the Piccolo Teatro on Via Rovello: you will find our installation – for Il Coccio Design Edition – entitled "Wall of Fame": the new creations include my souvenirs of Milan, Rome and Pisa. Let's make a toast with the excellent Fortulla wine produced by the boss of Il Coccio Design Edition, the legendary Fulvio Martini!
17 – 22 April / Corraini in Piccolo – Bookshop library
Via Rovello 2, Milan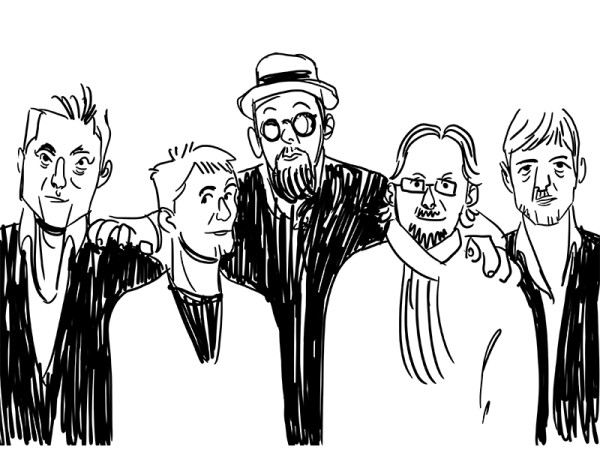 L'ARCHITETTURA PER LE MANI
Wednesday is the big day for Dnd! The culmination of a long, thrilling process that has enabled me to work with 5 outstanding architectural activists: Stefano Boeri Architetti, Alfonso Femia, Maurizio Varratta, Cino Zucchi, 967 Arch. I asked them to design 5 handles for Dnd… we will be demonstrating the results, thanks to a splendid exhibit design by Francesco Librizzi. You can catch us at the Lualdi showroom at Foro Buonaparte 74, all packaged up by Leonardo Sonnoli, creator of the graphic image.
17-22 April 2018 / Lualdi Showroom
Foro Buonaparte 74, Milan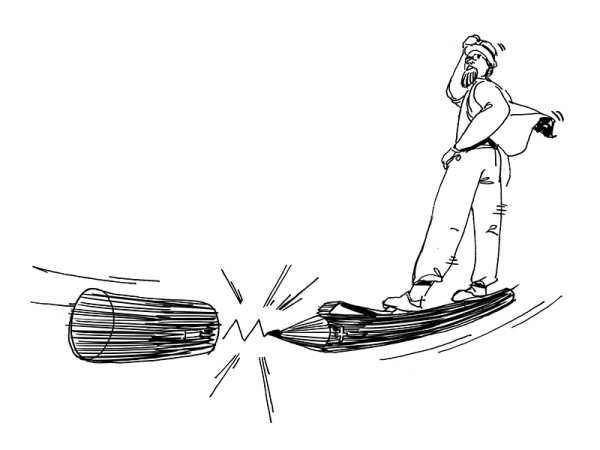 MAGNETE PEN – NAVA
Designing pens: I can't help it… I've added another special pen to my collection… magnetic in both name and practice! Designed for NAVA, it makes its debut in the showroom on Via Durini, on Thursday 19 April.
17-22 April /  Nava Showroom
Via Durini 2, Milan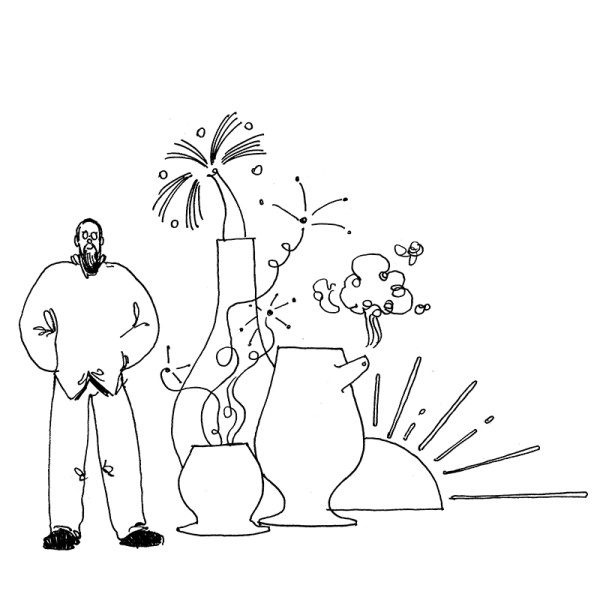 MIYAGI SET – HANDS ON DESIGN
Once again this year my friends Kaori and Riccardo have virtually taken me to Japan, thanks to the relationship they have created for me with an excellent ceramist in that country: for their collection Hands on Design I have created a salad service that also includes a soy sauce dispenser… sayonara to everyone!
17-22 April / Hands on Design shop
Via G.Rossini 3, Milan
VESPAMPÈRE
As usual, I'll be buzzing around Milan on my faithful Vespa PX, and the idea of a new Vespa is the main focus of an article ICON has published about my work. Let's hope somebody from the Piaggio technical division reads the piece…
The project has been published also on designboom (click here to read it!)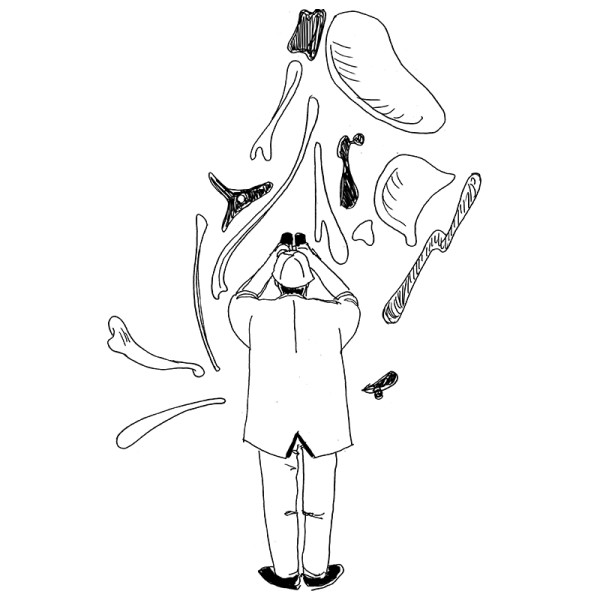 OSSI / OSSIMORI
I've been obsessed with the form of bones over the last few years… I have drawn lots of them, big, tiny, skinny, massive. My dear friend Emmanuel Zonta has transformed them into splendid wooden objects: they'll be on display at Galleria Luisa delle Piane, a magical place that needs no introduction… Francesca Picchi has written a truly special introduction… if you can't make it, check out the coverage in the April issue of Domus.
17-22 April / Galleria Luisa delle Piane
Via Giusti 24, Milan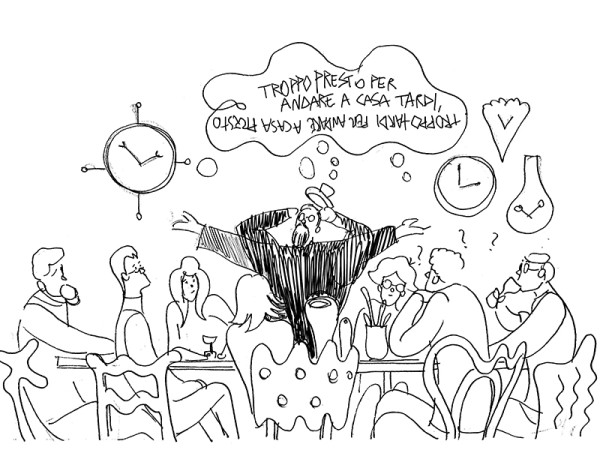 And so it is Sunday, in the evening, the usual dinner of gloom (thus christened because it marks the end of the craziest week of the year): it's time for gossip, chatter, bombastic announcements fueled by abundant libations and vapors. I can already picture the scene, the usual friends gathered around the table at home, the night that edges towards dawn and the usual motto I trot out again like a familiar refrain: "Too early to go home late, too late to go home early"…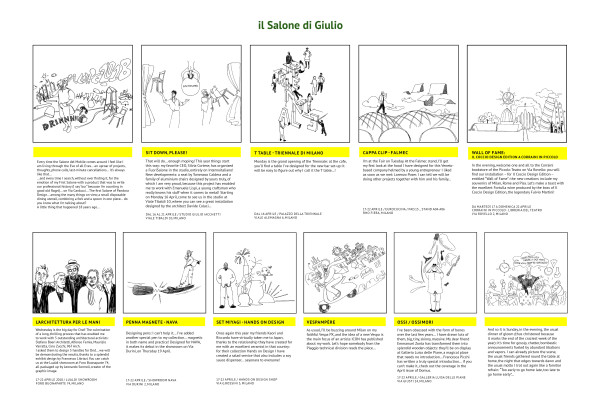 Click to enlarge.