name: Souvenir d'Italia
client: Il Coccio Design Edition
date: April 2018
project assistant: Alessandro Stabile – Luca Madonini – Ilaria Basso
photo credits: Alessia Di Santo
Italy, homeland of beauty, of artistic, architectural and landscape heritage. And a country of souvenirs, to take home as personal memories, or as gifts bearing witness to completed journeys. Little objects that are also projects of delicate narration, combining function, meaning and the reminder of a specific place in Italy: a collection stricly imagined and produced in Italy with love and a sense of humour.
 St. Peter Squeezer
The famous dome of St. Peter's Basilica becomes an everyday secular tool – a citrus squeezer – in a stylised, miniaturised reproduction of the famous square in Rome.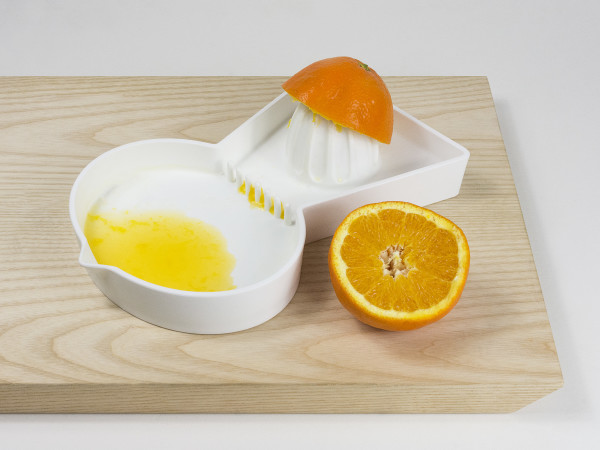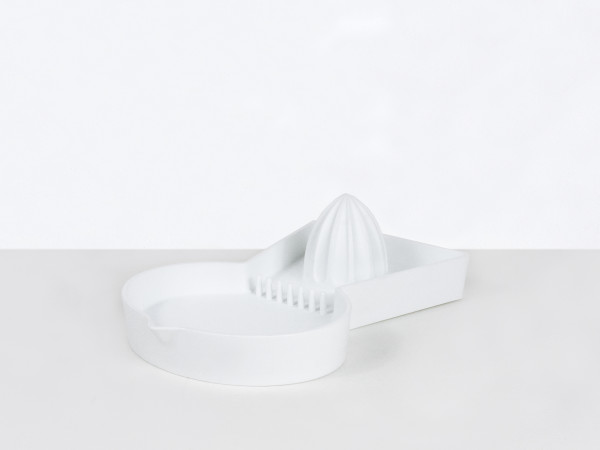 Bye Bye Fly
In place of the traditional plastic screen with a square grid, the road network of Milan: an ironic tribute to summer evenings in the city and their unavoidable houseflies and – above all – mosquitos.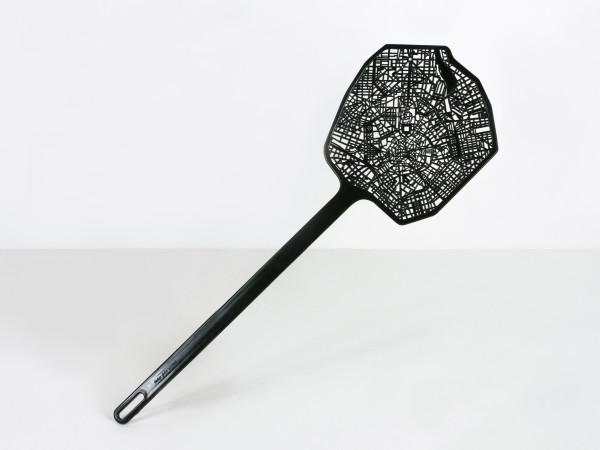 Galileo
Pisa is known around the world for its leaning tower, but not everyone knows that the city is also famous for its excellent, historic university, the "Scuola Normale Superiore". Hence a souvenir of this city in Tuscany that functionally combines its tower with the many books utilised by the students: a little tower of Pisa, which with its shadow is ready to stand up to the pressure of many weighty tomes.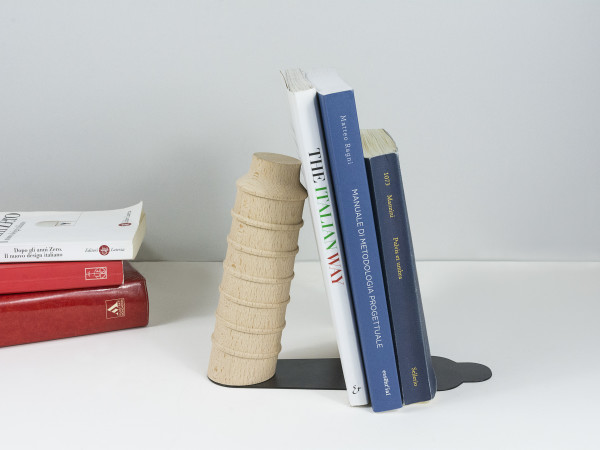 Radetkzy
A signature utensil with special perforation to suggest the cathedral of Milan, and one of the city's specialties: the famous veal cutlet, fried to a crisp!