name: The Tending Box
client: Alessi
date:  october 2022
project assistant: Luca Madonini
photo credits: 150UP
Collection of five objects for cocktail making, designed with the advice of Oscar Quagliarini. The project moves within three directions, namely to translate Oscar's requests into a coherent form, to explore the archetype and its reinterpretation, and finally to study typologies to innovate, albeit with small shifts forward, the set of cocktail-making tools.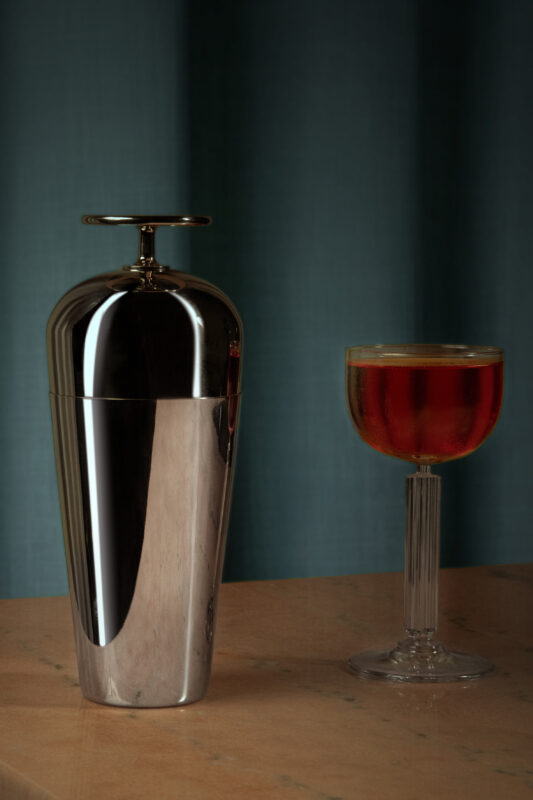 COCKTAIL STIRRER "PARISIENNE"
The soft design of the upper glass dialogues by contrast with the thin line of the knob, balancing its composition and giving confidence to the mixologist's grip.
DOUBLE BAR STRAINER
The double bar strainer conceals high professional and aesthetic features in an innovative design. Equipped with two springs, easily identified by crescent-shaped openings, it allows you to choose the desired filtration. The knob allows you to modulate the pressure of the strainer on the tumbler, further adjusting the filtering capacity of the springs, also facilitates one-handed operation and provides safe and hygienic support on the work surface.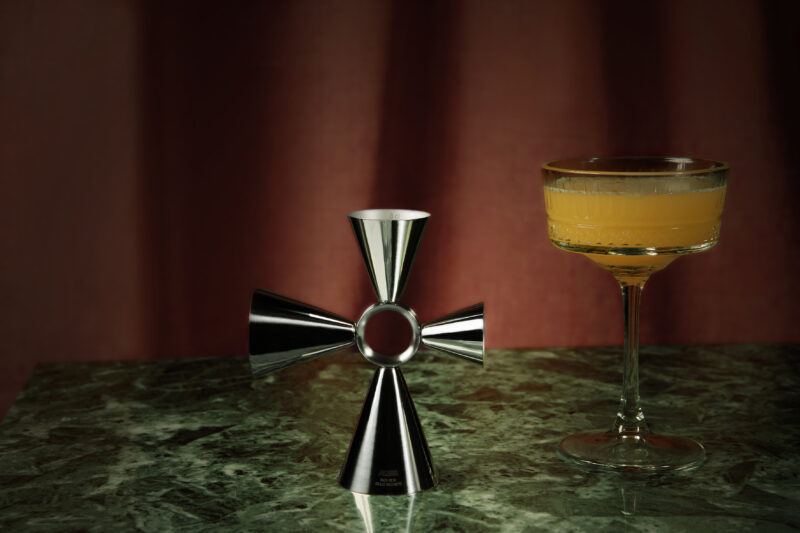 "QUADRI COMBO JIGGER" COCKTAIL SCOOP
The four measures commonly used in cocktail preparations are recomposed around a ring, rethinking in the design the very gesture of dosing: in its harmonious twirling between the fingers, the Quadri Combo Jigger blends organically with the fluid movements of the mixologist.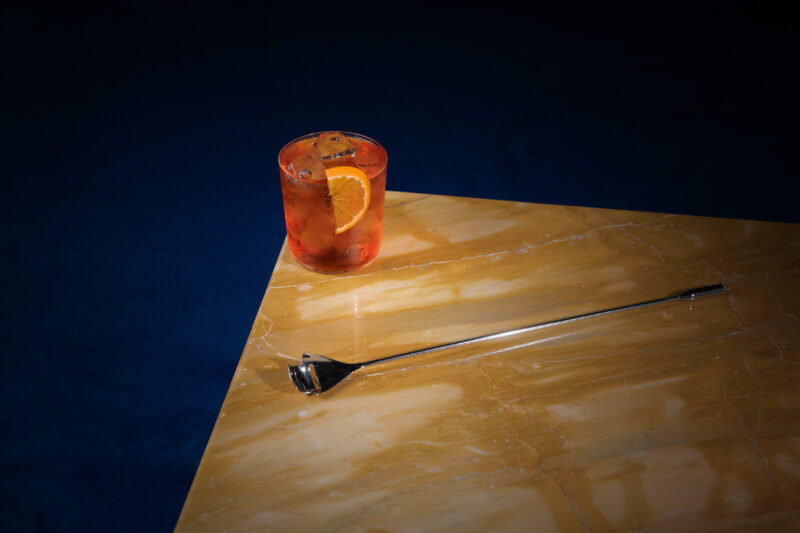 MIXING SPOON
Every Mixologist's equipment cannot lack the classic mixing spoon. The collaboration with Oscar Quagliarini led to the development of an object with professional characteristics, where weight, length and shape are the product of a careful study of the type and its uses.
"BÂTON LÉLÉ" BAR WHISK
Traditionally made from a sprig of Quararibea turbinata, a typical Caribbean plant, this original reinterpretation of the "Bâton Lélé" bar whisker is crystallized in stainless steel.