name: Labyrinth
client: Ceramiche Refin
date: September 2015
project assistant: Agustina Bottoni, Mario Scairato, Vittorio Venezia

For me, conceiving and designing a surface means an attempt to make inroads into the concept of the infinite, of the three-dimensional, starting out from a modular drawing developed without limits in space, inspired by the graphic constructions of the great Escher who has inspired so much of my work.
So the concept is to conceive and design an element that is repeated all over the pattern, forming traces that wind around each other, marking patterns that are alternatively regular and complex, able to evoke a sense of depth, creating authentic three-dimensional graphic labyrinths: hence the name of this collection of tiles.
This project derives from an original geometric construction generated within a square, lines that join mid-points to the opposite vertices until they form two opposing L-shaped elements, which – depending on the direction the tile is turned in – make it possible to draw orderly lines of squares, segmented zigzag lines, or, without any pre-established laying scheme, create never-ending graphic perimeters the eye gets lost in.
The ANGLE series comes in three colour variants – Navy, Slate and Pearl – and demonstrates a striking graphic concept comprising overlapping surfaces featuring different textures, alluding to and evoking a three-dimensional concept reminiscent of the works of Josef and Anni Albers of the Bauhaus movement.
The MIRROR series comes in three colour variants: Silver, Ash and Sand. In this project, the graphic module becomes more complex, resulting in a graphic structure able to enhance the depth effect, adorning the tile with a unique and subtle woven trompe-l 'oeil effect reminiscent of textiles.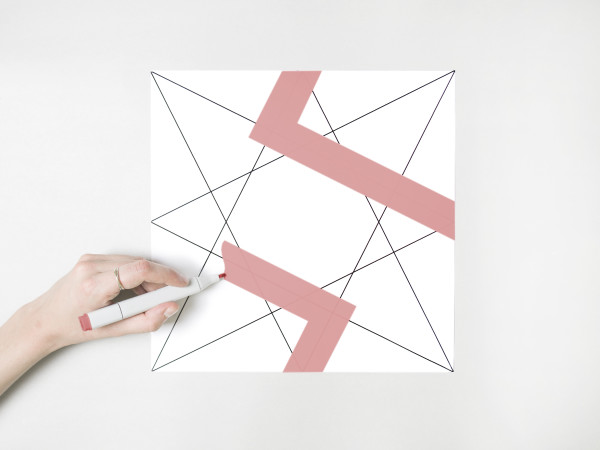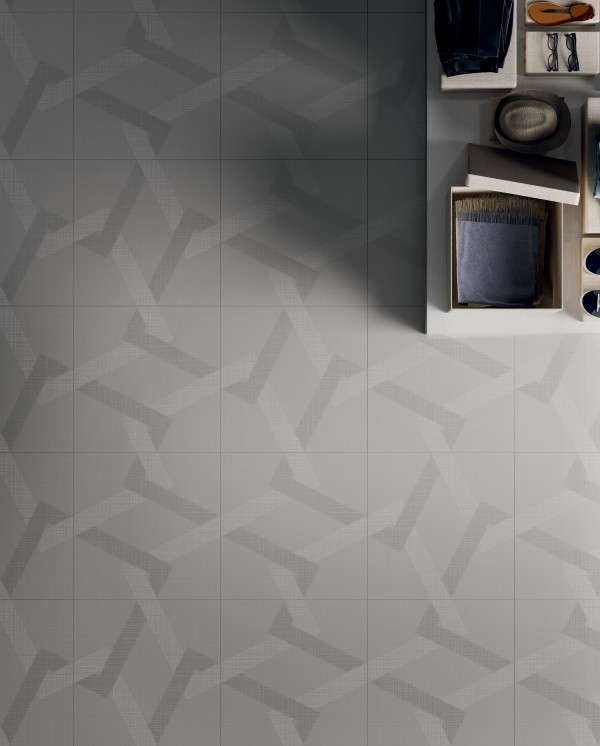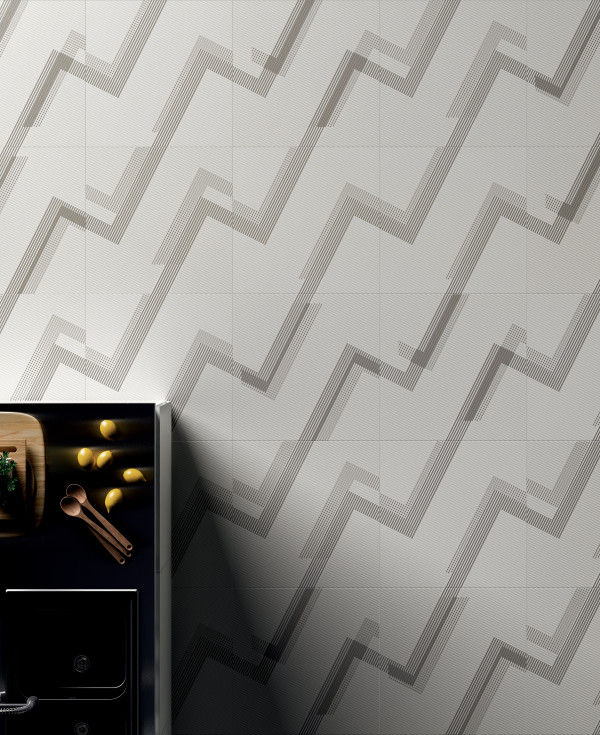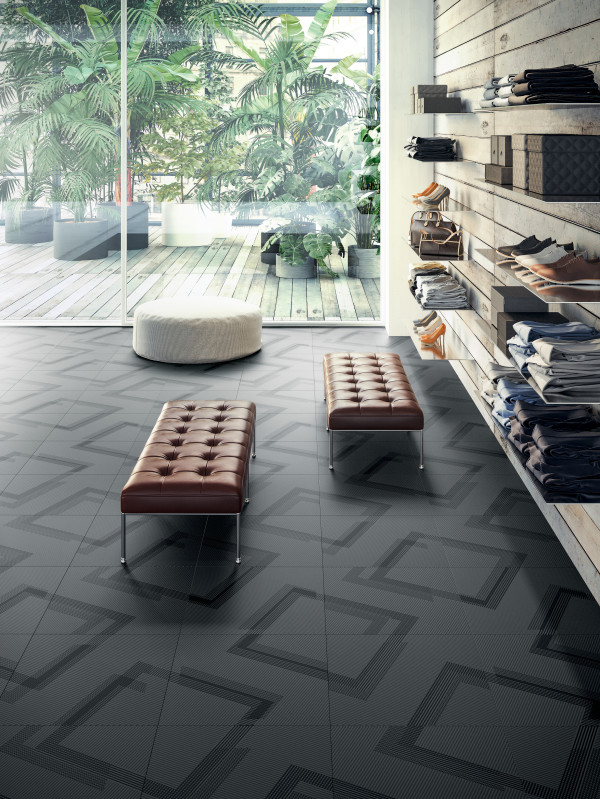 Video: